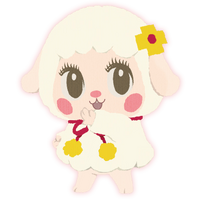 What's up! I'm Scottie, the founder and currently the sole admin of this Wiki. Most everything contributed here so far is my work, but very much a work in progress as English language content from the games becomes public.
My favourite Zanki Zero character is Mirai the sheep.
Other Wikis I am a current staff member and contributor to:
Danganronpa Wiki • Death March Club Wiki • Amanchu Wiki
If you have any questions or need any help,
please to not hesitate to contact me on my message wall!